Når livet slår knuder, kan vi have brug for hjælp til at vandre i livet. En rejsefælle, der kan følge og støtte, hjælpe med at undersøge og mærke, så nye skridt træder tydeligere frem
PSYKOTERAPI ER SAMTALETERAPI
Samtaleterapi kan hjælpe dig med at finde vej mellem snublesten og trædesten, når du vandrer i livet
Vi vandrer alle i livet. Nogle gange hurtigt, andre gange langsomt. Nogle gange usikkert, andre gange sikkert. Nogle gange med hjertet først, andre gange med hovedet. Nogle gange ad velkendte veje, andre gange ad nye ubetrådte stier. Nogle gange på automatpilot, andre gange med fuld bevidst fokus. Nogle gange væk fra os selv, andre gange hjem til os selv. Nogle gange med let oppakning, andre gange med tung.
Der findes mange måder at vandre i livet på. Ingen er mere rigtig end andre. Det, vi møder på vores vandring, er også helt forskelligt. Nogle gange kan vi føle, at vi møder det samme igen og igen. Og vi kan mærke, at der er måder at vandre på, som føles mere nærende end andre. Samtaleterapien kan hjælpe dig på vej til det, som nærer dig. Det, som gør, at du vandrer mere levende, let og hel i livet.
The journey of at thousand miles must begin with a single step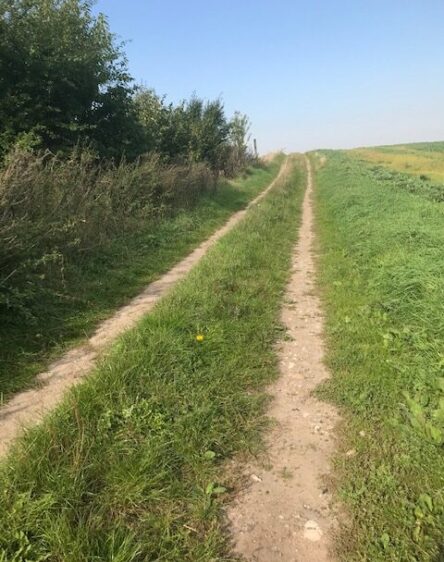 Det lyder så nemt, men det kan faktisk være svært. At tage det næste skridt. At træde et sted, du ikke har trådt før. At finde ud af, hvorfor du går den vej, du går. At mærke om det er nærende for dig. I samtaleterapien kan jeg være din ligeværdige rejsefælle, der støtter dig i at tage de næste skridt på din vandring i livet. Terapien tager udgangspunkt i lige der, hvor du er og det, du har brug for.